Microservices
& Cloud Native
Custom Integration with SAP
12,000+ Products
300+ Preloaded Customer Accounts
6 Pricing Tiers
AUD and NZD Currencies
Staging Site for Approval of Work Before Live
Product Price Concealed for Non-Logged-In Visitors
Post Live Support & Ongoing Maintenance
Integration portal to view and track status of each order
Cloud Website Hosting With AWS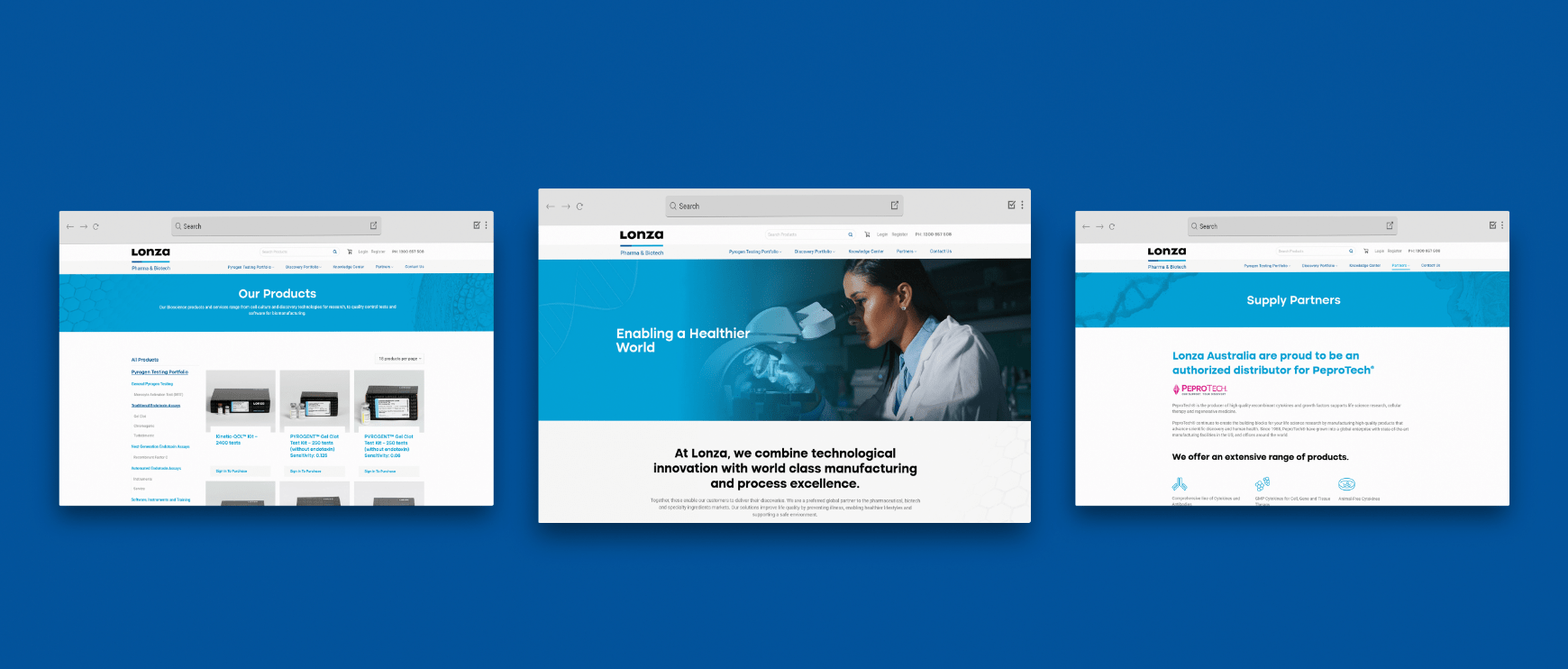 Lonza is the preferred global partner to the
pharmaceutical, biotech and specialty ingredients markets. Their solutions improve life quality by preventing illness, enabling healthier lifestyles and supporting a safe environment.
Microknot developed a custom designed eCommerce solution leveraging open source CMS software, WordPress & WooCommerce for Lonza and launching it for Australian & New Zealand customers. Including custom developed functionality such as multiple pricing tiers, multiple currencies, preloaded customer accounts, hidden pricing for logged out users and more, this website drives sales and engagements with their clientele. Microknot continues to support Lonza post-live by keeping the website up to date, loading and updating products, posting blogs, supporting users and more.