Microservices
& Cloud Native
Microknot: Brand Empowering & Functional Custom Designed Websites
Welcome to Microknot, your trusted partner in exceptional custom web design solutions tailored to elevate your brand and drive tangible results for your business. When it comes to a perfect website, there's many different elements which should be considered and planned prior to starting work. From platform, domain, sitemap, development, design & more. To the average website user, there's one thing which reigns supreme – Web Design.
Our web design services in Sydney encapsulate all important aspects of modern, memorable, brand empowering and highly usable websites. Successful delivery of hundreds of web design projects in Sydney, working closely alongside our clients, has empowered us with a unique understanding which ensures tailored and amazing outcomes – combining innovation and creativity to turn your online presence into a strategic marketing tool.
Web design includes many factors which work together to create a cohesive visual design and user experience, including:
Font
Size & Space
Colours
Imagery & Videos
Visual Focus
Call to Actions & Buttons
Header & Navigation
Footer
Animations & Hover Effects
Forms
At Microknot, we are dedicated to delivering excellence in web design and development. Our passion for innovation and imagination has fueled our journey to becoming Sydney's foremost web design and development agency. With a relentless focus on creating lasting relationships and providing ongoing support, we're committed to helping businesses succeed online.
It can be hard to find a trustworthy web developer, especially if you've encountered issues in the past and have had previous bad experiences. Microknot understands the difficult decisions organisations must make when picking a Web Design agency in Sydney and work unwaveringly to ensure customer satisfaction and awesome results. While we work closely with our clients to achieve their unique vision, we believe it is our duty to provide insight and suggestions wherever necessary to accomplish a final outcome which is results focused; we'll challenge your ideas and work towards a collaborative solution.
Microknot: Your Ultimate Custom Website Designers in Sydney
Selecting the right team to handle your digital presence is a significant decision. That's why Microknot stands out as the premier custom web design agency in Sydney. Our expertise in custom web development employs a wide range of tools and features, from seamless external platform integrations to bespoke content elements and conversion pathways. Focused on your returns, we construct modern, navigable, and visually appealing custom websites to ensure your digital success. Don't take our word for it—check out the impressive achievements we've enabled for our clients! If you're in Sydney and eager to explore web design and development with Microknot, reach out—we'd love to chat!
Crafted for Success: WordPress Web Design by Microknot
Harness the power of the world's most popular content management system. With countless customizable themes and an array of plugins, WordPress websites combine flexibility, security, and ease of use. Our adept Sydney web developers are masters of WordPress, offering solutions ranging from intricate WooCommerce online stores to simple content-focused landing pages. Whether you're eyeing a budget-friendly theme or a completely unique solution from scratch, our WordPress development specialists are here to make it a reality. Initiate a conversation today to embark on your journey!
Elevate Your eCommerce Experience: Microknot eCommerce Web Design in Sydney
Revamping an existing online store or launching a new one? Our web designers and developers offer comprehensive eCommerce solutions under one reliable roof. We comprehend the significance of building and nurturing a loyal customer base through effective online setups. After all, eCommerce websites prove their worth by converting leads into sales and fostering repeat business. Even better, we excel in achieving these goals. Leveraging platforms such as Shopify and WooCommerce, we construct fully integrated custom websites:
WooCommerce: A world-class eCommerce platform and user-friendly WordPress plugin, WooCommerce delivers impressive versatility, customization, and scalability for online stores of all sizes.
Shopify: Another exceptional platform embraced by Sydney's eCommerce landscape. With built-in marketing tools and reliable payment processors, Shopify is the go-to choice for major brands like Gymshark, Fitbit, and Lindt.
With our combined expertise in web development and marketing, we institute a brand strategy that propels your store beyond competitors.
WooCommerce + WordPress: Your eCommerce Solution with Microknot
Microknot takes your online store to new heights with WooCommerce on the WordPress platform. This combination offers unparalleled flexibility, technical prowess, ease of use, and security. Our team designs, develops, and maintains WooCommerce online stores for diverse clients in Sydney, across Australia, and overseas. Whether you seek a cost-effective WooCommerce theme-based site or a fully custom WordPress / WooCommerce online store, we've got you covered.
Streamlined shopping experiences Customized eCommerce Unveil products or services
Building Lasting Relationships
With a track record spanning many years, Microknot has been at the forefront of web design and development in Sydney. We have been instrumental in creating beautiful custom websites and fostering business growth for a diverse range of clients. Many of our clients have been with us since our inception, a testament to our commitment to excellence.
Sydney's Premier Shopify eCommerce Developers: Microknot
Ready to kickstart your sales journey? This user-friendly eCommerce platform provides swift, sleek designs tailor-made for online retail. Shopify delivers a comprehensive online store solution, encompassing marketing tools, a digital storefront, payment processing, shipping partnerships, and analytics. In short, everything required to thrive in the digital business landscape! Adaptable to growth, Shopify offers enhanced features like accelerated checkout and chatbots. Whether you prefer a pre-designed template or a bespoke solution, Microknot empowers you to construct the perfect site with Shopify.
Crafting Unique and Engaging Web Designs
Our expertise lies in custom website design. We believe in creating hand-crafted designs that not only showcase your brand but also resonate with your target audience. From the travel industry to fashion, legal services to hospitality, we have successfully collaborated with diverse industries, translating their visions into captivating digital experiences.
Online Shop Design that Converts
With our deep understanding of conversion optimization, we specialize in building eCommerce websites that deliver results. Leveraging best practices and the latest design trends, we create online shopping experiences that engage customers and drive sales.
Innovative Web Development Solutions
Our web development solutions are a fusion of high quality industry standards and innovation. We utilize cutting-edge technologies and design concepts to build websites that are not only visually stunning but also deliver seamless user experiences. Our expertise spans a wide range of platforms to cater to your unique needs.
Off-Shore Rescue: Rescuing Your Code
Have you experienced the frustration of working with offshore developers? We've got you covered. If you're dealing with messy code and a non-functional website, let our experts rescue your online presence. We pride ourselves on fixing coding issues and transforming your website into a high-performing asset.
Let's have a chat
Ready to upgrade your legacy systems, improve business processes and drive efficiency in your organization? Contact us for a consultation.
Complexity Simply Delivered
Why Choose Microknot?
We're not just web designers; we're brand amplifiers. Our team is dedicated to creating standards-compliant, search-friendly websites that capture attention, drive traffic, generate leads, and boost sales. We aim to be Sydney's top website designers, passionately committed to presenting your business in the best possible light.
Our Approach: Your Success
Our process begins with understanding your objectives, your audience, and your competitive landscape. Our design and development teams collaborate to create a seamless user experience that aligns with your brand vision. Regular communication ensures that you're always in the loop, and our goal is to deliver not just a website, but a valuable asset for your organisation. Web design in Sydney can be approached in a number of ways and we've had the privilege of working with both small and large organisations which has allowed us to hone our skills and processes. While tweaks might be made to accommodate each differing client, the overarching methodology behind our process remains true.
Consultation & Workshopping
Planning Task Backlog
Wireframes & UI/UX Design, Client Feedback
Desktop Development, Client Sign Off
Optimisations
Live
Post Live Support & Marketing, Software Integrations.
Delivering Results
We've helped clients engage their customers, generate leads, and drive sales by combining art, technology, and analytics.
Custom Web Design Services in Sydney
Custom Website Design: Crafted to elevate your brand and online presence.
Business Website Design: Unique solutions to set your orgnisation apart.
Membership Portal Website Design: Showcasing members, taking payments & building a community
eCommerce Services
Online Shop Development: Creating stores that look great and convert.
Shopify Development: Designing dynamic online shops for success.
WooCommerce Development: Custom solutions for effective online stores.
Web Developer Services
Web Development: High-quality solutions using the latest technologies.
PHP Development: Advanced PHP services for your projects.
WordPress Development: Unique templates for simple websites and blogs.
Content Management Systems: Customized CMS solutions tailored to your needs.
Search Engine Marketing
Search Engine Optimisation: Enhancing your website's visibility and performance.
Search Engine Marketing: Directing instant traffic to your site through strategic campaigns.
Email Campaign Marketing: Designing and managing effective email campaigns.
Sydney's Best Website Designers
Experienced Team: A team of seasoned designers and developers.
Local Expertise: Based in Sydney, we deliver all work in-house.
Results-Driven: Obsessed with creating impactful websites.
Passionate Support: Committed to helping clients present their best selves.
Understanding Content Management Systems (CMS)
A CMS (content management system) is a platform enabling users to build, edit, and manage websites without coding knowledge. For example, WordPress is one of many available CMS options. When it comes to CMS development, a good platform is:
Flexible with integrations
Built with clean, fast, and SEO-friendly code
Highly secure
Our custom designs seamlessly integrate with platforms like WordPress or any other CMS of your preference.
Explaining Responsive Web Design
Responsive Web Design (RWD) ensures websites provide an optimal viewing experience across various devices, from desktops to mobile phones. Google's algorithm now prioritizes mobile user experience, impacting search result rankings. Our top web designers guarantee responsive websites that perform well on every device, focusing on factors like readability, navigability, layout simplicity, and image/font size.
Mobile-Friendly Design for Optimal User Experience
Mobile responsiveness is pivotal for user experience and SEO. With more people browsing the internet on phones, mobile-friendly design is crucial. Our Sydney web design team ensures your site is responsive on all devices for optimal viewing. We consider factors like readability, navigability, layout simplicity, and image/font size to enhance mobile usability.
Exploring Custom-Designed Websites
A custom-designed website is tailored from scratch to match your business's unique needs. While WordPress themes offer flexibility, a custom website design offers unmatched user-friendliness and professionalism/authenticity. Our Australian web design agency based in Sydney specializes in custom-built websites, giving you the freedom to shape your online brand identity. Our custom designs integrate seamlessly with leading CMS platforms like WordPress, Shopify, and Craft, making content management straightforward.
Choosing Theme-Based Websites
Third-party themes/templates are suitable for quickly launching a site. These themes offer cost-effective solutions, ideal for smaller websites. We can customize themes to align with your brand, albeit with some limitations. If you're uncertain whether you need a custom-designed or theme-based website, our team can assess your requirements, pros, and cons to find the optimal solution.
Selecting eCommerce Hosting
Choosing the right web host for your eCommerce store is vital for speed, security, user experience, and SEO. We offer cloud hosting in NSW, ensuring your website loads quickly and performs optimally.
Maximizing Your Site's Ranking Potential
Ranking on Google involves numerous factors. Our web designs incorporate standard SEO practices. If you aim to maximize results, consider our SEO services. SEO involves optimizing your website to meet Google's criteria for quality, relevance, and technical performance. It encompasses various strategies to enhance your website's visibility and drive organic traffic.
Crafting SEO-Friendly Content
As a comprehensive creative agency, we offer copywriting services to create strategic blog articles and optimized website content. We strategically incorporate relevant keywords to attract organic traffic. With a track record of curating SEO-friendly content for many businesses, we're well-equipped to support your content needs, including ads, emails, video scripts, and social media posts.
Your Web Design Journey Starts Here!
Get in Touch
Elevate your brand with Microknot's exceptional web design and development
services. Contact us today to start your journey toward digital success.
Our Clients
We work with a variety of businesses from all different industries, fostering
long term relationships and instilling trust and reliability.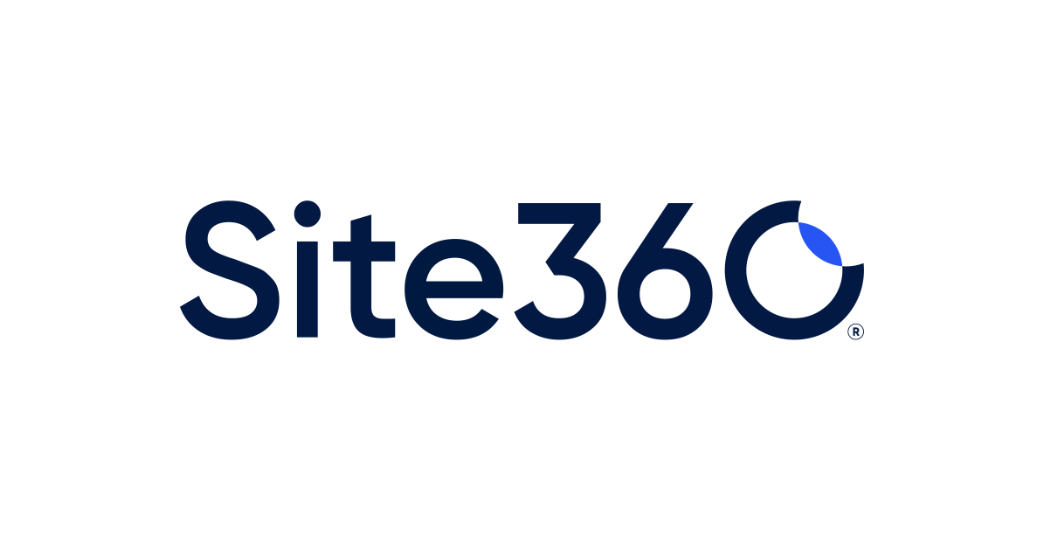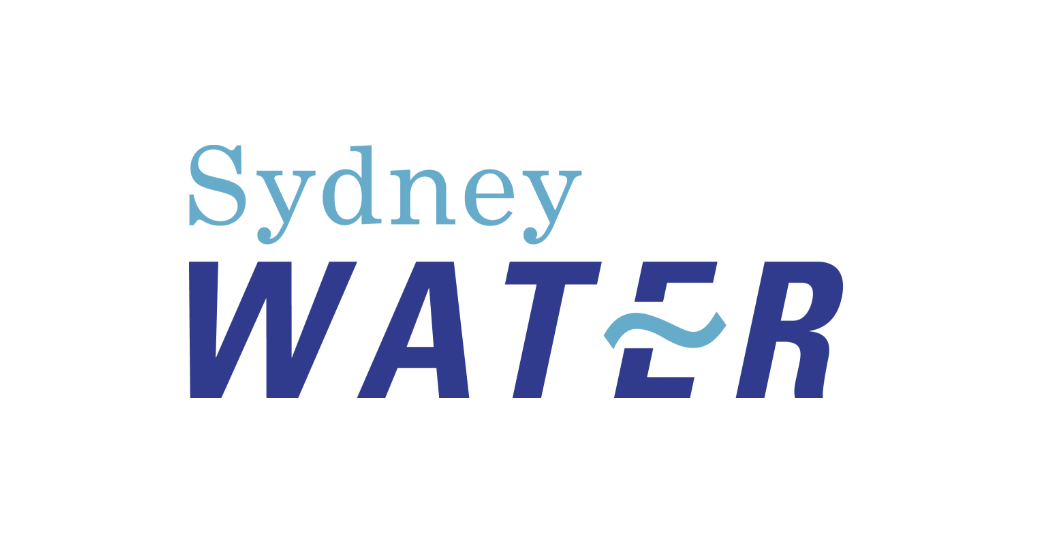 Questions? We're here to help
Want to learn more about how we work and how we'll achieve your
business objectives?