Microservices
& Cloud Native
Mobile Based QR Code Check-In
Web Based Admin Portal
Admin Site Access Approval Process
Complex Workflow Management
Cloud Based Hosting & Security
Unlimited Site Support
2000+ Active Users Per Day
SMS Notifications
RAT Test Based Alerts (Email & SMS)
Hierarchy Level User Permissions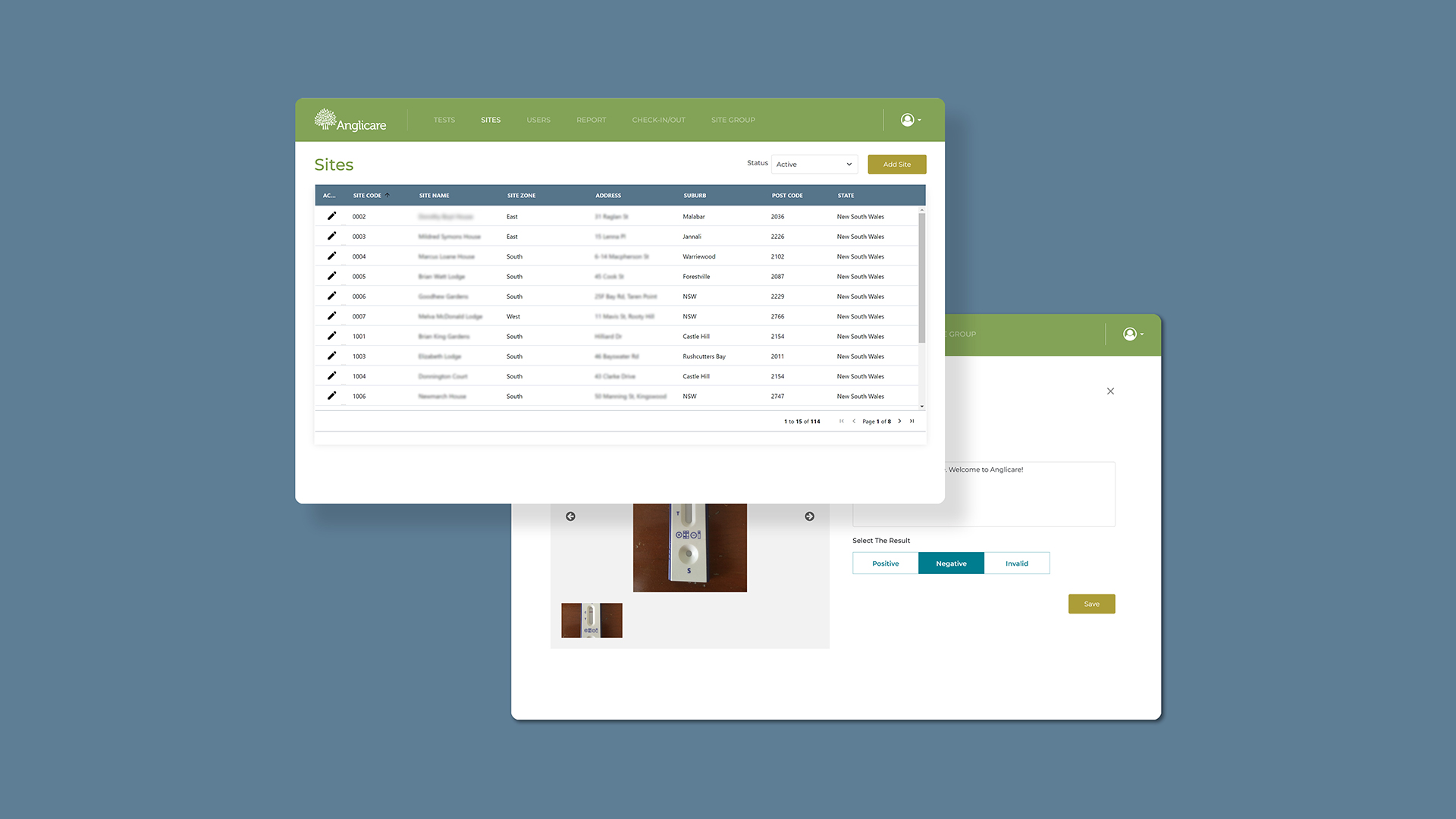 Anglicare is a not-for-profit organization that operates in Sydney, Blue Mountains, Southern Highlands, Illawarra, Shoalhaven and Northern Inland.
They offer support services such as home care, aged care, retirement living, op shops, food and more. With over 1300 locations in New South Wales, Australia, they are one of the leading Christian support providers.
Our task was crucial in the safety of residents in Anglicare's aged care and retirement living facilities because it acted as an approval system which gave non-residents the opportunity to submit a COVID-19 RAT test and be manually approved by an admin prior to entering each site. The system accommodates QR code account creation, image uploading of RAT results, admin approval and on-site information.